An inspirational post mainly for myself in order to find solace in things that do not fall into the Goth umbrella term.
For years I have been swimming in the black goth pool trying to find myself and feel comfortable with who I am and what I want; what I want to surround myself with, what I want to listen to and be a part of, etc etc...
Yet (ironically) with the richness of the subculture in Berlin I found that I have drained it for myself and am now yearning for something new - something different that will make me feel individual and unique, without necessarily closing myself in a black velvet box and putting a sticker that says "goth" on it.
I have been enjoying it for a long time, but it is time to go forward.
I personally think that this change occurred because of 2 things:
Boris and I got into the queer scene.
Making music together has made me realize that playing it live will include little to no goth-related events/ crowd.
So here are some things where I feel a part of, that are not gothically inclined.
These things include bands, scenes, clothes and everything else which constructs one´s environment.
Garage, Indie, Grunge, Noiserock
And generally noisy lo-fi guitar music that can easily be dark or light. I am sick of darkwave, modern witch house and similar, I want to kill the people that make it. Needless to say that there is so much to guitar music than post punk, which in its broad interpretations can be as monotone and boring or as avant-garde as you would like it to be (or to make!).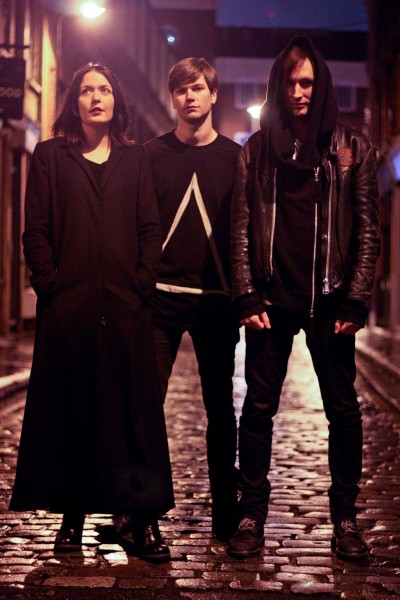 The Queer Community
I found that in so many queer bars and parties Boris and I could be ourselves without being started at, without feeling threatened, while being surrounded by nice people who would be labeled outsiders by everyone else. The events we love to go to feature 80s, post punk and wave music and it´s simply a delight. Sometimes a bit of pop and a Drag Show can lift your spirits up as well. It´s a nice way to meet like-minded people outside of your usual goth circle, and to be welcome as you are.
Mainstream Fashion
How can you feel special when you are dressed like everybody else? By taking bits and pieces of styles, toning them down and combining them with mainstream clothes. Why? Because less is more, and you know you are unique enough on the inside. Also, as my teenage self once told me- dress in a way that people will not know what music you listen to.
Do you have inspiring things outside the goth spectrum?
Maria