I know it´s a youtube tag, but I thought it could be nice to do it here, as a nice start-of-the-year post (you won´t be getting any resolutions from me).
1. FIRST Youtube video you ever watched?
I discovered youtube pretty late, I think it was 2006, my last year in junior high. I remember the 2 first videos I ever watched: Pokemon theme song lipsync by Smosh (uploaded in 2005) and
How To Be Emo
(uploaded 9 years ago??)
2. FIRST person you subscribed to on YouTube?
Probably the Russian version of Ray William Johnson´s =3,
This is Horosho
. Boris and I are huge fans since 4 years.
3. Do you still talk to your FIRST love?
Yes, in fact I married it:
4. FIRST kiss?
A "boyfriend" I had when I was in 6th grade. It was weird.
5. FIRST alcoholic drink?
My dad must have let me taste a few beers during dinner when I was a kid. I hated it back then, and even had a straight edge phase when I was 15. And look where I am now.
6. FIRST car?
Never had, never will have. The idea of owning something that could
unconsciously bring me to ending someone´s/ my own life is terrifying.
7. FIRST job?
Technically, my first job was playing in baroque ensembles my recorder teacher organized. We played in festivals here and there in Isarel and I got paid for it. It was great.
First shitty job- at a retail outlet store.
8. FIRST pet?
The family dog, which died last year.
9. FIRST celebrity crush?
I was about to say Johnny Depp, but when I really think about it the first ever "celebrity" persona I had a crush on was Lola Bunny. I wanted to be her (also, Space Jam is life).
10. F
IRST real boyfriend?
11. Who was the FIRST person to text you today?
A neighbor, in fact the drummer of our band, wishing us happy New Year cause she´s away.
12. Who was your FIRST grade teacher?
I don´t remember and don´t want to know. First grade was chaotic: I was brought to Israel and had to start the year from November, knew no Hebrew and the class was very loud and I was bullied.
13. Where was your FIRST sleepover?
Relative´s place? I didn´t do sleepovers when I was little, I didn´t really have that kind of friends.
14. What was the FIRST thing you did this morning?
15. FIRST concert you ever went to?
Aside from all the baroque music concerts I was attending, first "none classical music gig" was by Peter Hammil, performing his own songs and songs by Van Der Graaf Generator (one of the greatest prog rock bands). It was amazing, and we were the youngest there (16-17).
16. FIRST broken bone?
Luckily none yet.
17. FIRST movie you remember seeing?
The Terminator, dubbed over in Russian with a nosy voice. It was cvlt then as it is now.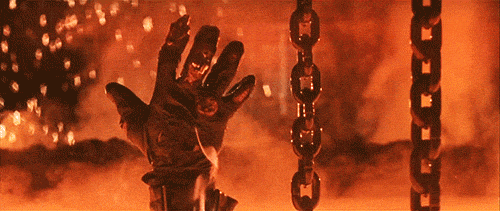 18. FIRST sport you were involved in?
Gymnastics at elementary school, and I sucked. I am not flexible.
19. FIRST tweet?
I do not see the point of that website.
20. FIRST Facebook profile pic?
It´s an edit I made on my Sony Ericsson phone of a picture from my first ever makeup experiment. I thought it was goth, and someone commented on FB that I looked like Christiane F. And now I´m in Berlin lol.
21. FIRST piercing?
My ear lobes, when I was in 5th grade. My best friend has done it, and I had to as well.
Aside from those questions, what "first time" did you think about when you saw this tag?
Maria